Zebra MK500 MicroKiosk Touch terminals PDF Product Reference Manual (Updated: Monday 17th of April 2023 10:20:20 PM)
Compatible devices: ET50NE-KIOSK, PA-3211, PAX A77, EC-AM-102, HM518, BHT-100BW-CE, DT398C, CONCIERGE CC5000-10.
Text Version of Zebra MK500 MicroKiosk Product Reference Manual
(Ocr-Read Summary of Contents, UPD: 17 April 2023)
Не готовы сразу приобрести банковский терминал?
Банковский терминал в аренду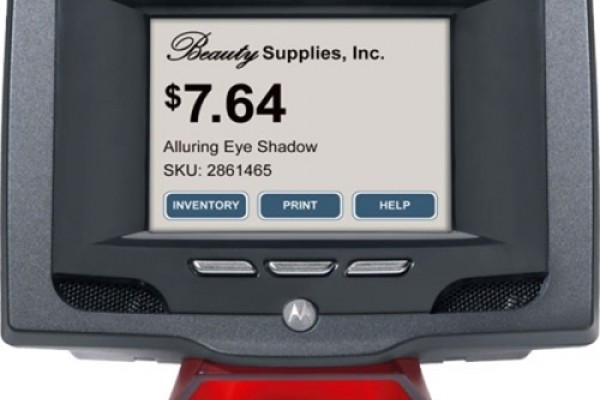 Краткое руководство Информационный киоск (Прайс-чекер) Motorola (Zebra/Symbol) MK500(Рус)
Это может быть интересно
Информационный киоск Штрих-Инфо v4close
Подвесной сенсорный киоск Штрих-Info 4.0
является продолжением серии киосков Штрих-INFO. Основными отличиями данной модели от предшественников являются:1) Более производительный компьютер.2..
Штрих NetPoint Large 17″ Базовый без клавиатурыclose
Информационный киоск Штрих-NetPoint 17/19″ исполнен в антивандальном корпусе и может быть установлен в общественном месте.
Сенсорный экран защищен шестимиллиметровым противоударным каленым ..
Информационный киоск Штрих-PriceCheckerclose
Штрих — Price Checker
актуален при торговле замороженными продуктами, полуфабрикатами и многими другими товарами, когда сложно быстро идентифицировать цену товара. С его помощью клиент имее..
Table of Contents for Zebra MK500 MicroKiosk
Easy to use
Whether your customers are scanning bar codes on items to complete a purchase or a loyalty card to calculate their frequent shopper discount or check for personalized specials, Motorola's signature patented scanning technology helps ensure first-time every-time scanning success. Omni-directional scanning eliminates the need to precisely align the bar code with the scanner. And the high performance architecture combines with a color touchscreen and three programmable buttons to enable the deployment of highly intuitive interactive applications that are fun and easy to use, ensuring that anyone of any age will feel comfortable using the device.
Rapid return on investment (ROI)
Comprehensive  networking options:  IEEE 802.11a/b/g  and  Power-over- Ethernet supportProvides the flexibility to easily connect to your wireless or wired LAN
Compact 5.6 in. x 5.1 in. form factor with a slim  1.7 in./4.2cm profileEasy to deploy virtually anywhere in the store —  from aisle end-caps to shelves, poles and walls
Compliant with VESA standard mountingSupport for standard VESA brackets enables easy mounting of the MK500  on shelves, walls and other store locations
Marketing and  signage flexibilityEasy to attach and change signage; allows retailers to draw attention to the presence of the MK500 as well as provide customer-facing information
3.5 in. color QVGA touch screen plus three programmable buttonsEnables deployment of easy-to-use and very intuitive interactive applications
Microsoft® Windows® CE.NET 5.0Standard operating system reduces application development time
XScale™ 520 Mhz processor; 64MB Flash/64MB RAM; Micro SD slotHigh performance architecture provides  support for the most demanding applications
With the MK500, customer assistance is never more than a few steps away. A quick scan of the bar code on a loyalty card enables shoppers to check personalized specials and discounts — or notify store associates that they have arrived to pick up an order that was placed on line. Customers can check price and inventory as well as locate specific items. And fun contest-style marketing campaigns can help drive customers into the store to scan the bar code on direct mailers to see if they have won a prize.
With the MK500, employees are more effective and productive. A quick scan of the bar code on an employee badge provides access to a wealth of information and time saving features — from the ability to access the company directory and page a supervisor or product expert to the ability to view task lists as well as the weekly schedule, punch in and out, and more  — all without ever leaving the sales floor.
MK500 Micro Kiosk
Affordable self-service in every aisle
Improve customer service,
satisfaction and loyalty
Improve customer service and the customer experience with the latest innovation in self-service technology, Motorola's MK500 Micro Kiosk. This compact, easy-to-install and affordable device allows retailers to put the power of self-service in every aisle or department. So, no matter where in the store your customers might be, help is never more than a few steps away. Customers can check price and inventory, check the balance on a gift card, look up a loyalty point balance, determine the location of a product and call for assistance — all with the scan of a bar code or press of a button or touchpad. In addition, the MK500 easily connects to third-party small mobile printers, enabling retailers to build on the solution to enable more sophisticated and valuable services. For example, customers can print out recipes, gift registries and coupons for in-store specials as well as personalized coupons based on a scan of the customer's loyalty card.
Improve associate productivity
With the latest in self-service technology at your customers' fingertips, your associates no longer need to spend time on routine questions. Now, your associates have more time to spend with customers selling — and to tend to other business-critical
Choice of laser scanning  or imaging technologySupport for all the bar codes you need to capture today —  and tomorrow
Motorola signature laser scanning technologyDelivers aggressive performance and accurate capture of all 1D bar codes —  even damaged and poor quality; patented Liquid Polymer scan element is frictionless for superior durability and reliability
Motorola advanced imaging technologyLaser style performance on 1D , 2D and PDF bar codes: patented illumination system enables omni-directional scanning, increasing productivity by eliminating the need to align bar code and scanner
tasks. Associates can better cater to customer needs, delivering a level of personalized service that strengthens customer relationships and loyalty. And the ability to execute shelf replenishment, price audits and markdowns in a more efficient and timely fashion helps ensure that your customers find the right products with accurate pricing on the shelves of your store.
Easy to install anywhere — and everywhere
The well-designed MK500 is non-intrusive and does not require precious sales floor real estate — the highly compact device fits almost anywhere in your environment, from aisle end-caps to shelves, poles and walls and is compliant with VESA mounting standards. Also, unique mechanical features are built into the frame, allowing retailers to easily mount custom signage around the MK500 to promote the presence and usage of the device. The flexible self-service kiosk can be deployed easily and cost effectively over the wired or wireless LAN. Wi-Fi 802.11a/b/g connectivity eliminates the time and cost required to run network cabling to each MK500, and allows retailers to move the MK500s as needed to better meet customer or seasonal needs. Power-over-Ethernet eliminates the cost of installing power outlets for each MK500.